Welded Stainless Vortex Tubes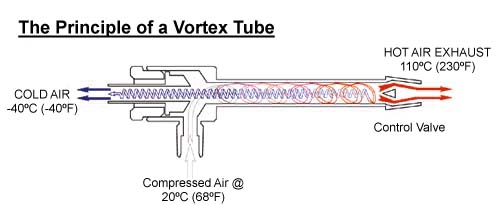 Welded Stainless Steel Construction with NO Plastic Parts. Produce cold air from -50°F for spot cooling or hot air to 230°F from ordinary Compressed Air with no moving parts!
Nex Flow Vortex Tubes are constructed of WELDED Stainless Steel and use a Generator and Valve made of BRASS and sealed with Viton O-rings to allow their use in the widest range of industrial environments. The unique design and quality of materials used in Nex Flow Vortex Tubes will deliver years of maintenance-free operation. Careful detail to holding critical tolerances, only precision machining can accomplish produces a Vortex Tube with the highest rated Cooling ( BTU/Hr ) in the industry and in stock ! Nex Flow Vortex Tubes are Dimensionally interchangeable with all other manufactures.
You'll find many other "cheaper" Vortex Tubes on the market. Others use either Brazed/Stainless construction or Aluminum/Press Fit, both with PLASTIC Generators and standard Buna N O-rings.
We invite you to compare the overall value of the Nex Flow Vortex Tube.
Complete PDF Literature/Specifications and Prices available here in the DOWNLOAD section.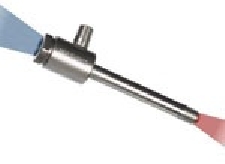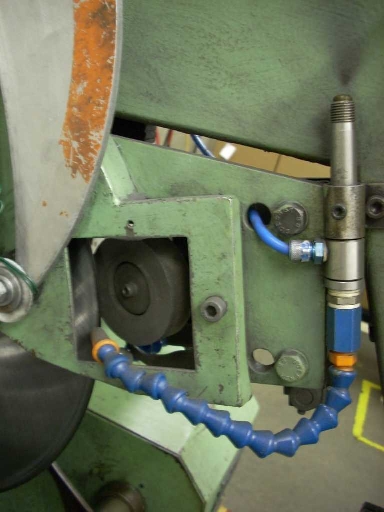 The Nex Flow Vortex Tube cools a Slitter Blade during the Sharpening operation, and has been providing years of reliable trouble free service.
[ First ] [ Prev ] [ Next ] [ Last ]