| | |
| --- | --- |
| | We can provide a full compliment of Compressed Air accessories, properly sized for your equipment. Recommended 5 micron filters with Automatic Float Drains. Pressure Regulators to control force / velocity and conserve air among many others. Get the optimum performance and benefits from your Nex Flow product. Some other problem solving products that might be of interest. |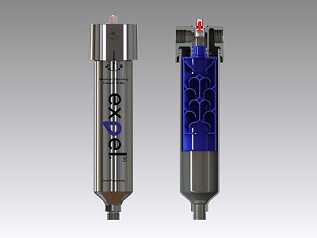 EXPEL FILTER
State of the art patented technology developed in Europe and now available to the Americas. For critical point of use Compressed Air requirements. 304 Stainless Body. Tested to ISO 12500 - part 3 & 4 standard. This unique patented design allows it to efficiently remove 99.99% of all liquid, oil, water and removes other contaminants down to 1 micron !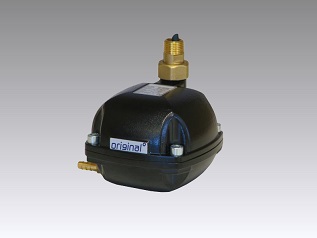 AVG MagneticDrain
The AVG Drain removes condensate for compressed Air equipment, reservoir tanks, drip legs and filters. The operation is automatic and no Compressed Air is lost during the discharge cycle. No power required ! The AVG Drain uses permanent Magnetic forces to operate the direct acting valve assembly.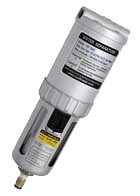 Super Separator
Newly developed "Liquid Super Separator" is a new concept of a pneumatic mist remover without filter element. The "Element Free Pneumatic Water Separator" uses a special centrifugal technique with "radial multi-nozzles" that is world patent pending and makes it possible to reject liquid mist (water and oil) to 99.9%! This pneumatic mist separator is virtually maintenance free, as there is no need to replace any filter element. A standard traditional filter may be placed downstream to control particle micron size. Equipped with an Automatic Float Drain. Great for paint gun applications and other critical point of use applications.
Stainless Swivel Fittings
| | |
| --- | --- |
| | High quality stainless steel swivel fittings for air nozzles, air jets, small air knives, and air amplifiers allow for a 25 degree movement from the center axis (50 degree total movement) to aim then secure in position the blow-off application. |
Reclassifying Mufflers
| | |
| --- | --- |
| | Reclassifying mufflers provide excellent noise reduction - as much as 35 DBa and more than sintered mufflers. In addition they are used to reduce oil mist. The exhaust air from valves and cylinders may contain oil mist that can have a negative effect on the health of employees. OSHA standard 29 CFR 1910 limits the cummulative exposure to tool oil mist 4.32 parts per million (PPM) in ay given eight hour work period. The reclassifying muffler we provide uses a patented wrap design for the removable element that separates the oil from the exhausted air virtually trapping all oil in the element. |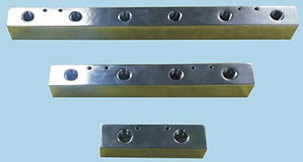 Nex Flow manifolds, 2. 4 or 6 outlet now available in ANODIZED aluminum and Stainless Steel.

Flex Hose is an all stainless steel hose that does not break after a few bends like competitive rubber hoses with simple copper inserts. It is resistant to creep and crimping. The Nex Flow Rigid Flex Hose is used to flex, direct and then hold in place air nozzles, air jets and other small blow off products. May also be used for liquid spray jets, oil, process liquid or cooler lines, helps relieve vibration and alignment problems. Its all stainless steel construction allows its use in any difficult environment and available in three different lengths – 6", 12" and 18inch. Two configurations - 1/4" Male NPT both ends or 1/4 Male x 1/4 inch Female NPT. All NPT connections are WELDED, truly a unique product in the industry. 100 % leak tested !
[ First ] [ Prev ] [ Next ] [ Last ]