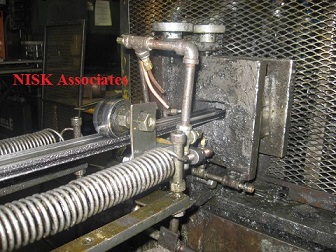 Copper tubing used for blow off was in excess of 92 DBa, wastes Compressed Air and is a OSHA violation.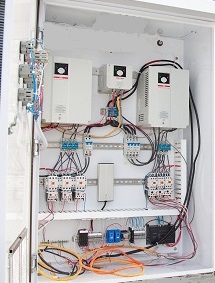 Sizing a cooler for that Drive Control Panel ? Page L6 of the Panel Cooler PDF contains a Sizing Guide to help us determine of Vortex Style cooling is a solution and help us recommend the appropriate cooler. Give us a call or drop us an E-mail.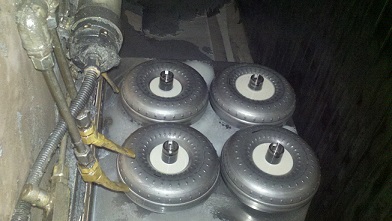 Torque converter blow off: Smashed down copper water pipe used enormous amount of Compressed Air, producing unacceptably high noise levels and is a OSHA violation.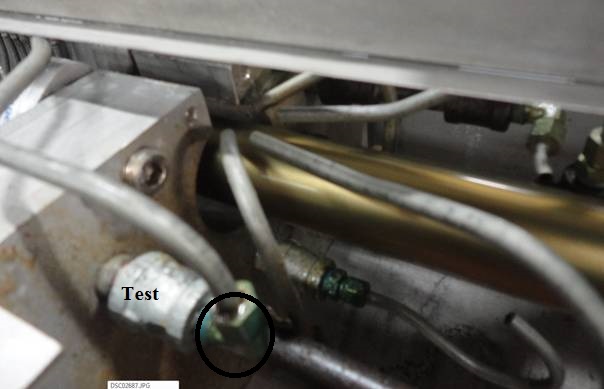 1. 2, 3, 4, 5, can you believe 6 open tubes ! It was one of those " we just keep adding them until...." Well, no more excuses. A Nex Flow 360 Degree Ring Blade Air Wipe will: 1- Reduce Noise, 2- Save lots Compressed Air, 3- Reduce energy consumption, 4 - Save money, 5- Do a better job, 6 - Be OSHA compliant and as a bonus ! 7 - Make the boss happy !
We can help with that !
| | |
| --- | --- |
| | Lets us recommend a solution that will save your plant energy and improve Health and Safety. |